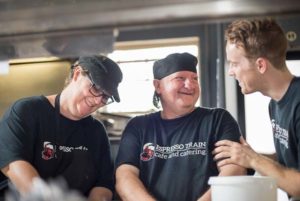 Our hospitality services have you covered for all your dining needs. Catering meetings, training, workshops and weddings is all in a days work for our skilled teams. Visit the Cafe or Canteen to be welcomed with a smile. We pop-up all over Brisbane too! Delivery available to your home, office or wherever.
ESPRESSO TRAIN Cafe and Catering
We invite you to meet the friendly team and taste our superb specialty coffee when you visit for brunch or lunch. Peruse the menu's or go straight to online ordering, made easy on our dedicated café and catering website www.espressotrain.com.au
Follow us on facebook or join the mailing list to keep up to date on new stories, menu's and pop-up restaurant events.
Espresso Train Café and Catering is open Monday to Friday 6.30am – 2pm and Sunday 6.30am – 12pm. Closed Saturday's and Public Holidays.
46 Station St, Nundah (opposite Nundah Train Station, Sandgate Road Side)
Phone 07 3260 7414 | Text 0403 900 550 | Email catering@espressotrain.com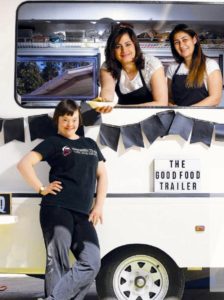 The Good Food Project
We successfully crowdfunded a food-trailer! It's now on the road serving up delicious fare and creating employment opportunities for people from disadvantaged backgrounds.
The Good Food Project team will come to you and cater for weddings, parties, anything! We have a range of different cultural menus appealing to every style and taste.
On weekends in winter months you'll find us at "the best canteens in Brisbane" in New Farm Park and Newmarket soccer clubs. With a licenced menu to suit all ages, it's the perfect place to picnic in the shade of a Jacaranda while the kids run amok.
To find out all there is to know visit www.thegoodfoodproject.net or contact Manager Jessica Black on 0403 233 398 and follow us on Facebook (@thegoodfoodprojectnundah) or Instagram (@projectthegoodfood) to see when and where we'll pop up next!