At NCEC we promote a concept of social enterprise which includes the most marginalised & are happy to speak to anyone about our experience.
For those seeking in depth support from us, we offer the following fee for service packages (please note fees accurate as of 2017 – up to date fee schedule will be provided upon inquiry):
Community Enterprises Initiative (Moreton Bay, Towoomba, Sunshine Coast)
The Community Enterprise Initiative is a 12-month project of 
Nundah Community Enterpris
e Cooperative (NCEC)
 and 
Community Praxis Co-op
supporting the ecology of social enterprises, particularly with groups who may be marginalised or face systemic barriers to employment.  We are working across the Moreton, Sunshine Coast and Toowoomba areas in partne
rship with existing social e
nterprises, neighbourhood centres and the Queensland Social Enterprise Council.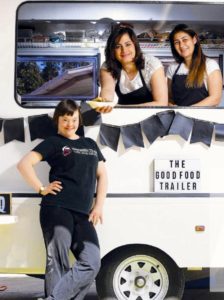 The project includes:
– developing stories/case studies of how community/neighbourhood centres are initiating or/and sustaining social or community enterprises
– facilitating 3 workshops across each of the regions for those citizens and stakeholders interested in community and social enterprise
– ongoing community of practice, resource development and linkages to existing mentoring and educational supportsFor more information about this project or upcoming workshops, please contact Rachael Donovan, rachaellouisedonovan@gmail.com or visit
http://www.communitypraxis.org/community-enterprise-initiative.html
This Social Enterprise Sector Development Grant project is proudly supported and funded by the Queensland Government.
Social Enterprise Consultancy
NCEC have exstensive experience supporting the development of new social enterprises – including cooperatives – and will consider approaches for consultative work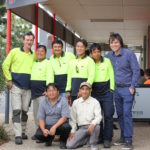 with communities seeking to develop their own initiatives. NCEC consultancy (including consultant staff with disabilities) have supported the development of a number of new social enterprises independent of NCEC including the Mountain Mowing Men (pictured).
Organisations we have previously worked with include, Sandgate and Bracken Ridge Community Centre (SANDBAG), Australian Red Cross, Multicultural Australia and Caboolture Community Work Cooperative. Fees for consultation upon request. (Where we have capacity to take on pro-bono we will consider this for unfunded community organisations).
Speaking Engagements and Visits/Tours
As an award winning social enterprise NCEC is often asked to speak at conferences and training events. These engagements are managed by the "Nundah Cooperators" speakers group (a group of NCEC members who identify as having disabilities)  who will consider all requests. Educational tours of our Co-operative for primary secondary and tertiary students are also available.
Contact the Co-ordinator Richard Warner on enquiries@ncec.com.au for more information.